Local music organization since 2012
World-Class Music Ensemble
All Rhythms plays traditional Cuban and Caribbean music for dancing. Salsa, son, guajira, chachachá, bachata, danzón, cumbia, merengue, and bolero: we play it!
Our band members have studied and performed all over the Americas and the Caribbean and our musical director is American & Latin Grammy-nominated.
Youth Ensemble
In our Youth Ensemble, young musicians from ages 5-18 meet weekly to learn how to make music. We provide resources for them to thrive such as instruments, scholastic supplies, and one-on-one instruction from expert teachers.
Our students gain instrumental, performance, social-emotional, and critical thinking skills as well as an authentic musical and cultural perspective. Students engage in performances and play alongside world-class teaching artists.
Serving Central Texas Communities since 2012
Enrichment Programs
Since 2012, our teaching artists have provided an array of enrichment opportunities to thousands of multi-generational participants through afterschool programs, community workshops, masterclasses, and storytelling events. We teach music from all around the world while focusing on Afro-Caribbean styles.
Our partners have included Austin ISD, Del Valle ISD, Creative Action, Austin Soundwaves and the Hispanic Alliance, Art Spark Texas, Kids in a New Groove, AGE of Central Texas, Safe Alliance, Zach Scott Theatre, Criss Cole Rehabilitation Center for the Blind, and the Austin Parks and Recreation Department's Lending Library.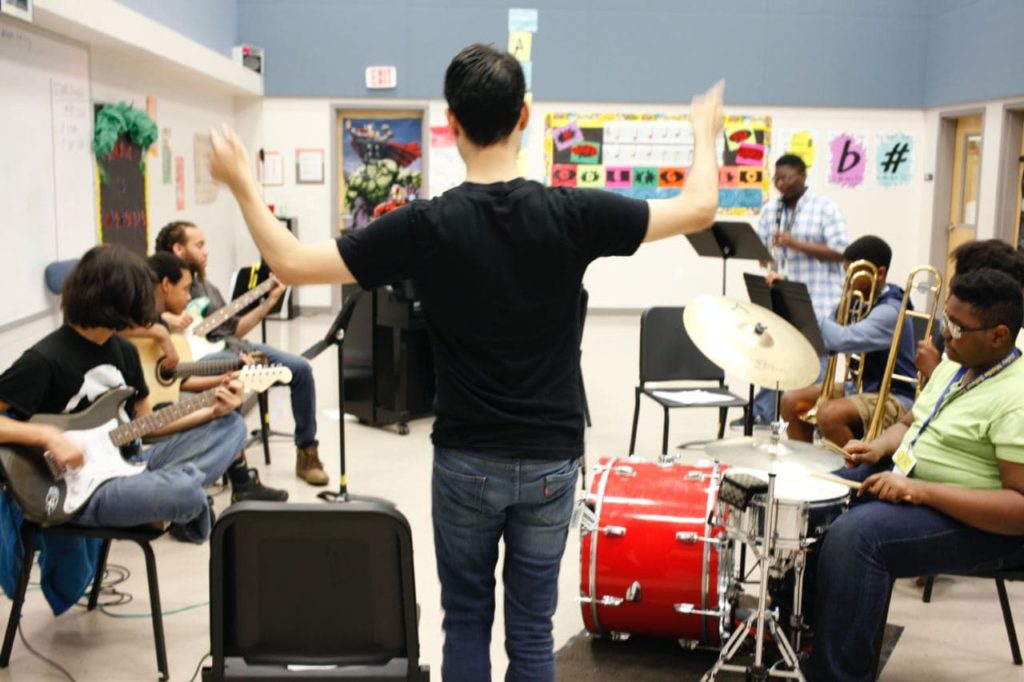 On-Demand Content
We now produce a variety of multimedia content in the form of music videos, songs for audiophiles, educational videos, and podcasts.
Our videos showcase our band, youth ensemble, and enrichment programs. Our music streaming contains songs from our Cuban/Caribbean band. Educational videos will be released in early 2022 with themes such as Drum Set with Daniel Dufour, Cuban and Brazilian music, Rudimental Snare Drumming, Electronic and Popular Musical Styles, and a Latin Percussion Course with Luis Conte and Ian Fry.
Our podcasts include conversations with musicians from around the world, and we will continue to provide audio services such as Spanish translation, voiceover, and audio description.
interested in a local partnership?